News Article
Alice's Adventures: Director's Preview
21 Jul 22
---
Tell us about your writing process for Alice
I began writing Alice back in Christmas 2019. I'd been tasked with coming up with a suitable summer show for SLT, following on from the previous successes of Tom Melly (no mean feat). So, I sat down at my laptop and my brain promptly fell out of my head. No ideas. Nothing. After chatting with a few other SLT members, the idea was born that Alice in Wonderland was always a good shout, and was bonkers enough for me to properly have fun with. But, what to do with it? It's a classic. Everyone knows it. And definitively did NOT want any of the Disney/Burton stuff in there. I pondered…
I was actually a conference when the idea struck me. The keynote presentation was lots of neon circles and triangles and it hit. The 80s!! New Wave! Punk! Romantics! Big hair and neon… I was all set!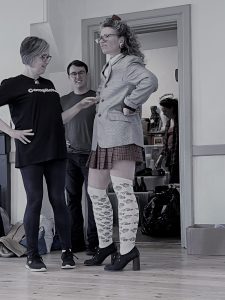 Such a classic tale - so many possible interpretations, so why a 1980s theme?
The 80s has everything… But mostly, it has great music and iconic visuals. The pop stars, the movies… Yes, it's a bit cheesy, but there is so much material to work with. It especially worked with my idea of using iconic pop stars as models for the characters. You'll definitely recognise a few!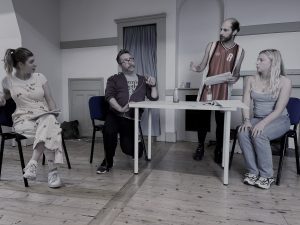 What have the main challenges been in directing the show?
Let's be honest, I've never shied away from a big technical show, but this time, I've really gone all out! So many things that have come together, so much goodwill and help from my crew, and the cast, who have added choreography, sewing, sounds effects, projections, building and painting time and much much more… 14 adult cast, plus 10 youth, and it's been a blast.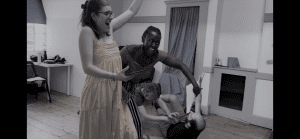 No spoilers, of course, but can you tell us a little about how you're staging the show?
No spoilers, but let's just say that the mechanical swans have been well greased for this production…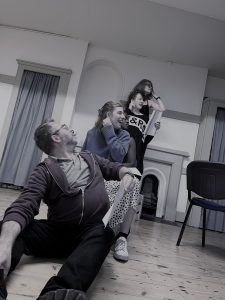 Alice's Adventures in Wonderland runs Tuesday 26 - Saturday 30 July (including matinee) at the SLT Fire Station
---