Bar News
Bar: Your bar and the building work
03 Aug 22
---
BarCom Chair, Adam Crook on how your use of the bar is impacted by the building work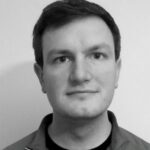 Following on from Building Preservation Trust Chair, Charlotte Benstead's updates on the building work at our beloved Fire Station, I wanted to let you have a brief update on the temporary impacts on the operation of the Members' Club Bar.
These are the key impacts: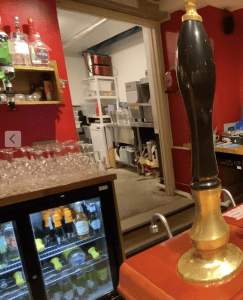 The bar cellar is out of bounds to all members
This is the area behind the bar itself where we usually access our stock and keep our kegs and barrels. Until we confirm otherwise, Bar volunteers will access the bar area from the clubroom, as it will not be possible to access the bar cellar from the door behind the bar until the work on the beam is completely finished.  We hope that we will be able to access the remaining part of the cellar from the clubroom once the builders have made their work area around the beam safe and secure, but will need to play this by ear.
Thanks to Graham Clements, Rob Wallis and Bex Law for clearing the cellar on Sunday morning – and to everyone who is sharing cupboards and other storage solutions with us while this work is ongoing.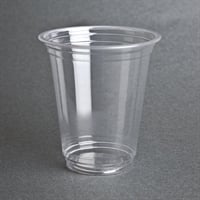 We don't have access to our appliances
We've had to remove our glass-washer from the cellar, so we will use disposable cups in the interim.  We regret the environmental impacts of this, even with recycled/recyclable plastics, but cannot ask our volunteers to wash glasses by hand quickly enough to keep up with our thirsty audiences!  We've also had to remove our ice machine, and hope to store bags of ice elsewhere in the building to help keep drinks appropriately chilled.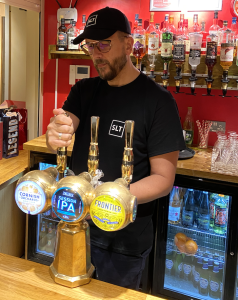 We might not have all your favourites
We hope to continue offering as much choice as possible during this period.  We won't sell draught beer and cider until we have regained at least partial access to the cellar, as we need access to keep the lines clean and change over kegs.  We may need to reduce some of the other options available in order to free up space in our fridges and behind the bar more widely – so please bear with us if we can't keep all of your favourites in stock in the short term.
There's lots of exciting activity in the building already scheduled over August and September, and we look forward to supporting it all through the Members' Club Bar.
See you in the bar!
Adam


---