News Article
Casting: Woyzeck
27 Jul 22
---
Woyzeck held its first SLT auditions for a spot in the 2020 season, but the show was postponed by the Covid-19 pandemic. SLT is pleased to announce a cast for a hopefully healthy Autumn 2022.
"We had a great turn out of very talented individuals on both audition days, which make casting decisions exceptionally difficult (not a bad thing). Special thanks to those who came back from 2020 to audition a second time. Congratulations to the cast and best wishes to those who were unlucky this time. The cast is a wonderful mixture of new and established SLT members."
John Irvine

Director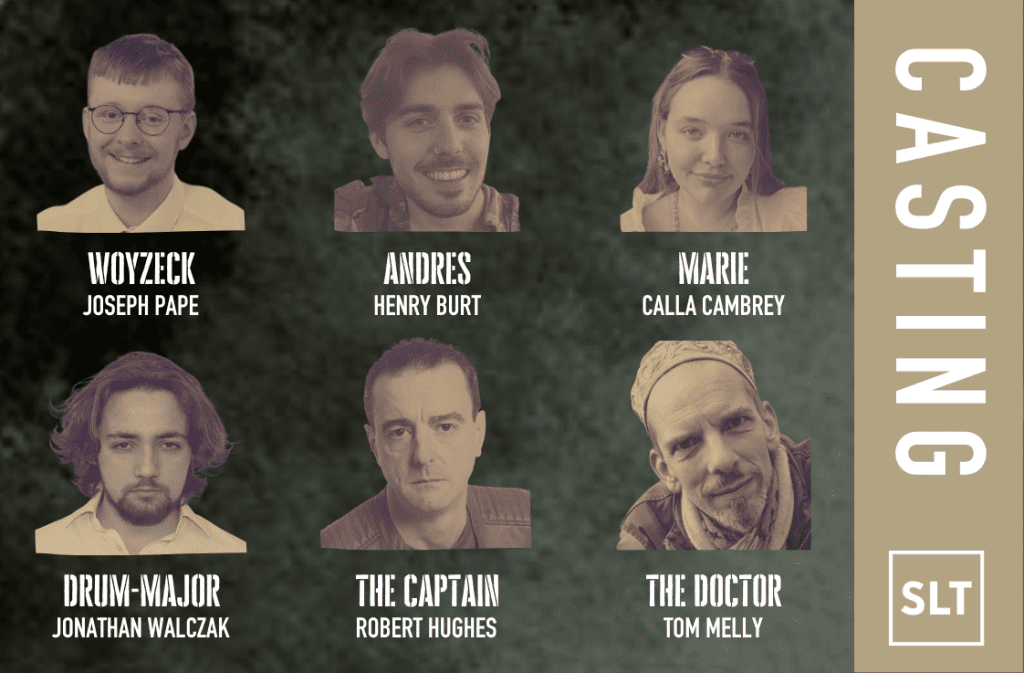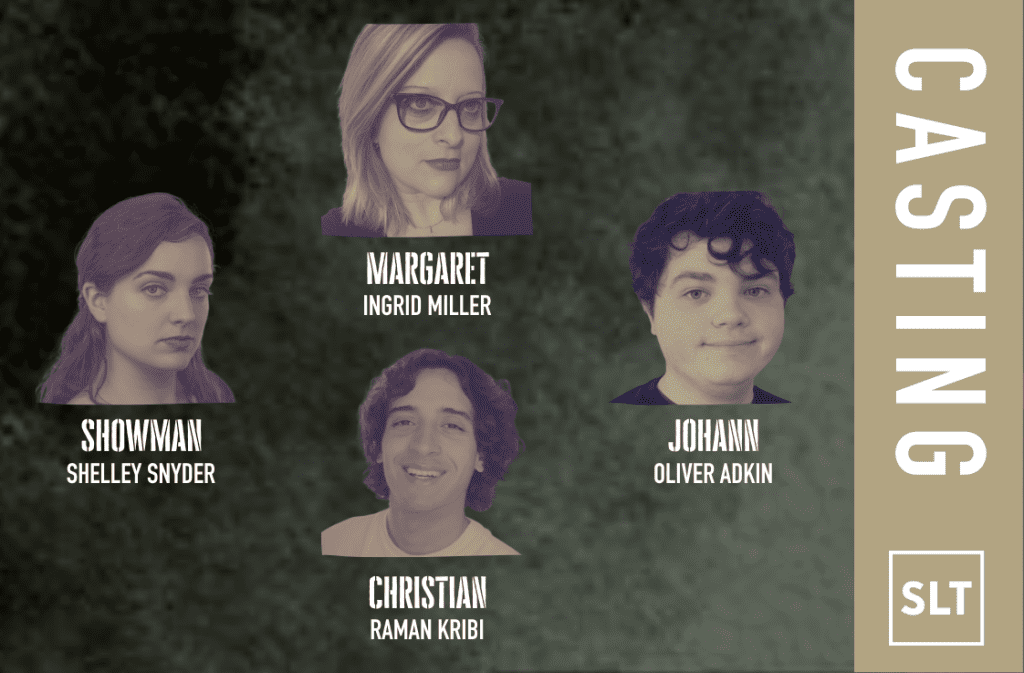 Cast:
Woyzeck – Joseph Pape
Andres – Henry Burt
Marie – Calla Cambrey
Drum-Major – Jonathan Walczak
The Captain – Robert Hughes
The Doctor – Tom Melly
Showman – Shelley Snyder
Margaret – Ingrid Miller
Johann – Oliver Adkin
Christian – Raman Kribi
Woyzeck runs from 13 – 17 September 2022. Tickets will be available soon.
---