News Article
Reboot Fitness in the Watch Room
21 Jan 23
---
BPT is excited to announce that for a trial period, the Watch Room will be used by Reboot Fitness weekday daytimes and Saturdays for personal training and small fitness classes.
Some SLT members have been taking classes with Rachel for a few years now, and it's great to welcome her to the building. SLT Members will still be able to book the room on weekdays after 8pm and Sundays.
Rachel Raphael is offering personal training and a variety of fitness classes in this small, intimate fitness studio in the heart of West Norwood.
PERSONAL TRAINING & SMALL GROUP CLASSES
"I offer both 1-2-1 coaching and partners/friends 2-2-1 training. Mums – if you want to bring your baby, that's fine if you have a pram or bouncy chair thing (sorry it's been a while since mine were little) that they can sit in and watch/sleep🤷‍♀️ while you sweat 🥵!
The training I offer is friendly, non-judgemental and fun. I don't focus on weight and measurements; if you want a set programme with constant monitoring and progress charts, then this isn't for you.
However, if you want to get fitter, stronger, maybe lose a bit of weight, learn some boxing, and help relieve stress then give this a go! My objective is to make it fun and interesting so you enjoy it and not dread it."
SMALL GROUP TRAINING
These classes are small, intimate and friendly. Limited numbers, so you get lots of individual coaching.
LUNCH BOX
This is designed to fit in your lunch hour. Thirty minutes circuit then back to work/life. There are five spaces only, with two time slots to cover most lunch hours.
LADIES-ONLY BOXERCISE
A great class using pad and bag work to get you fit, learning correct techniques and putting combos together. Always great fun with the best bunch of ladies. This does get booked up fast as there are only six spaces available. For times please see the posters at the bottom of the page.
For a full schedule, prices and to book classes go on to the Gymcatch App or click the link:
Personal Training is booked with me directly.
Call 07710 741126 or email me
Rachel@rebootfitness.training
Come and try us out! 😊🥊💪🏋
This event is not run by South London Theatre, so in the event of any issues or questions please contact the event organisers directly.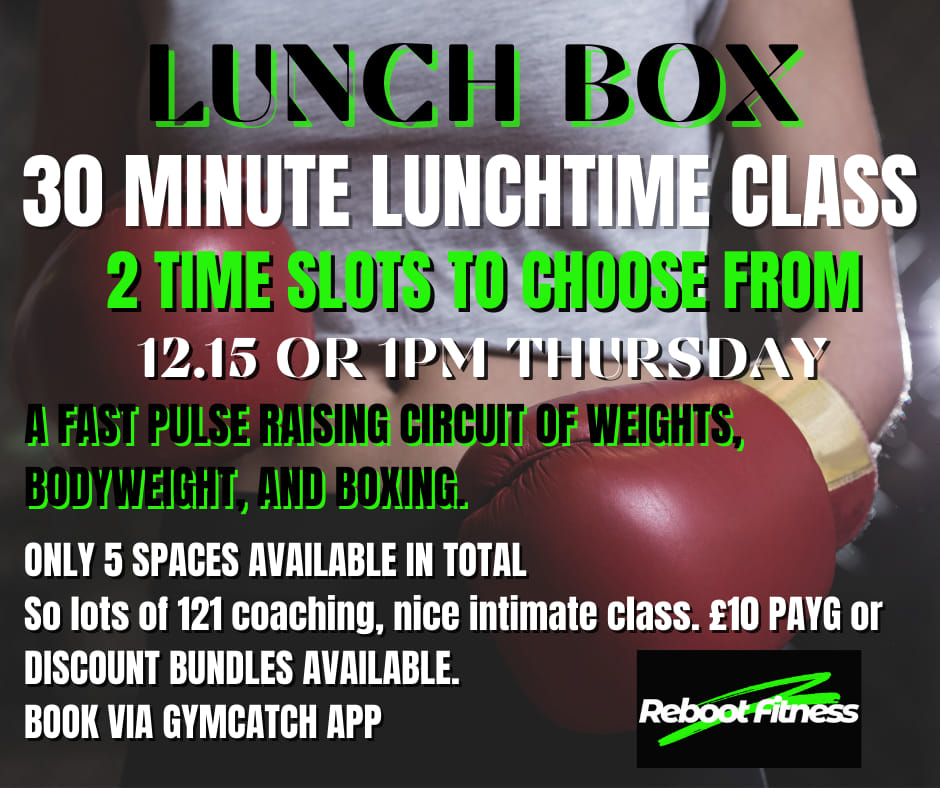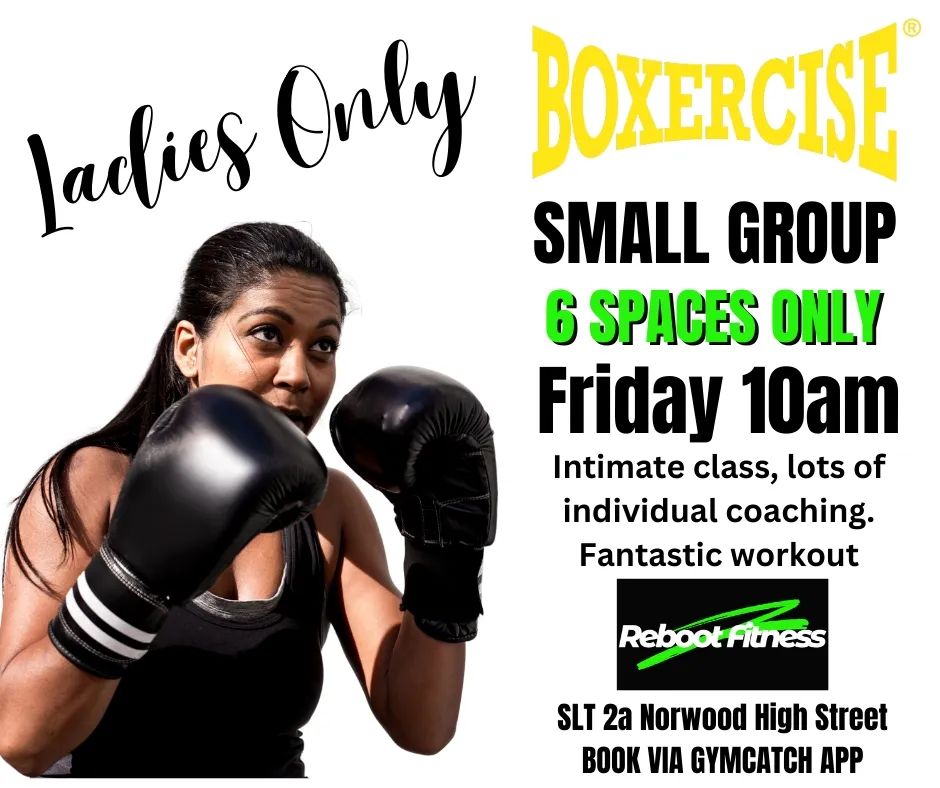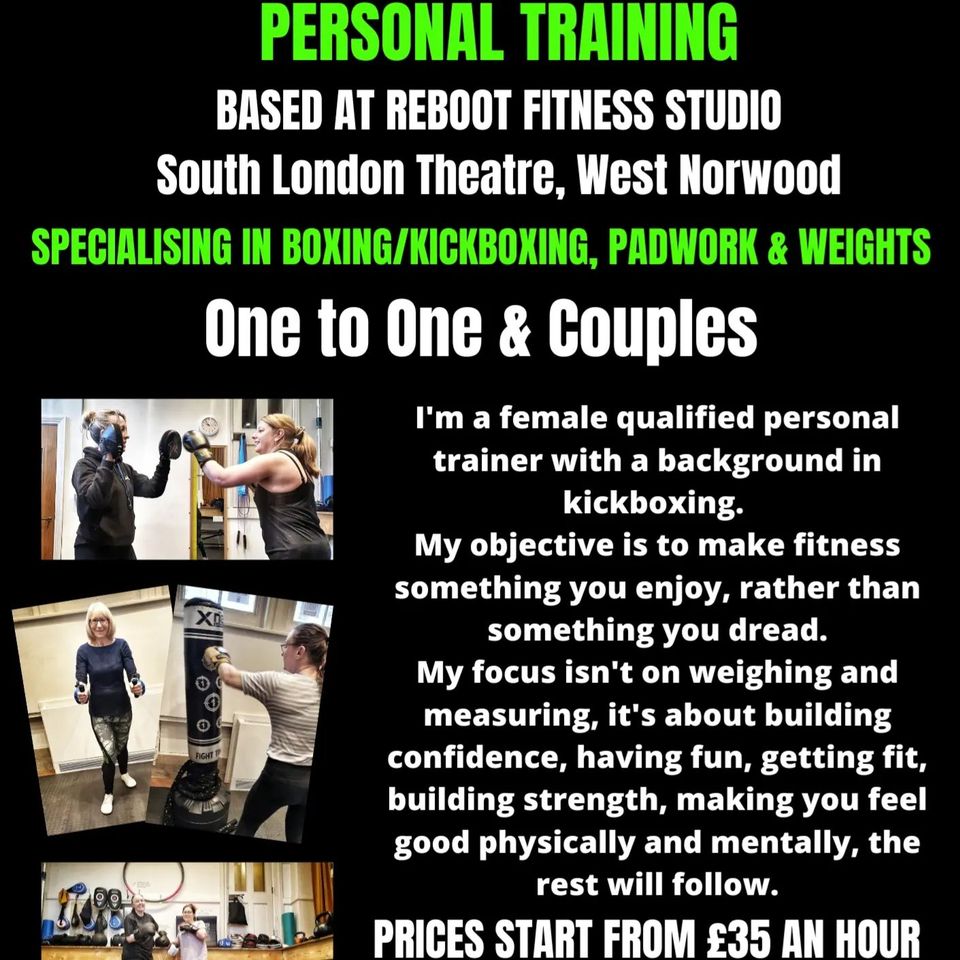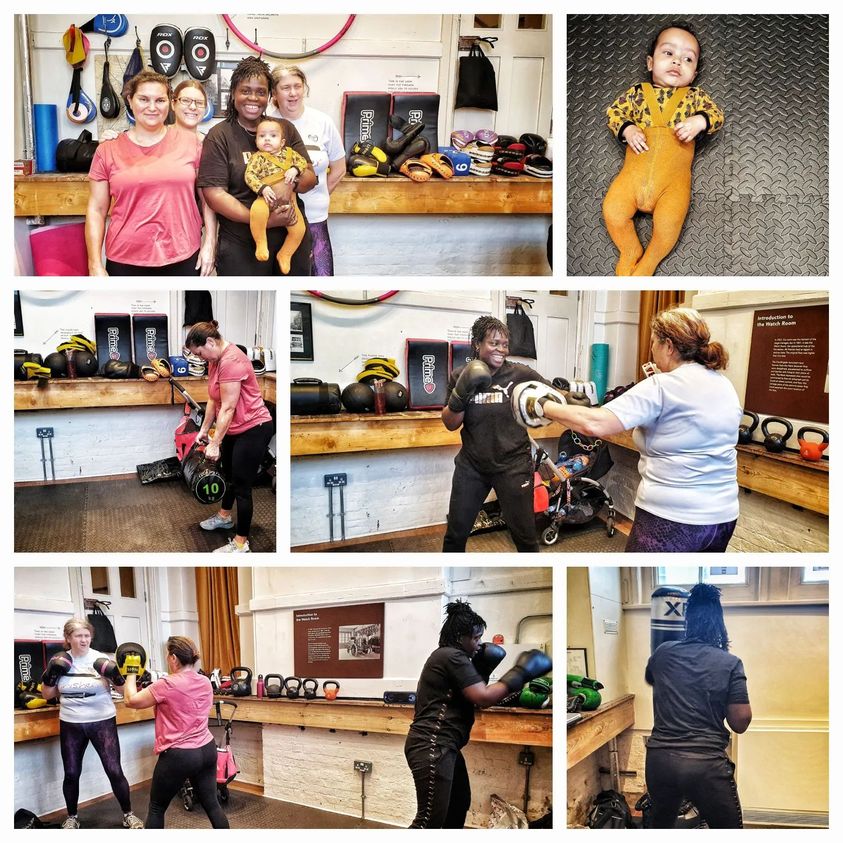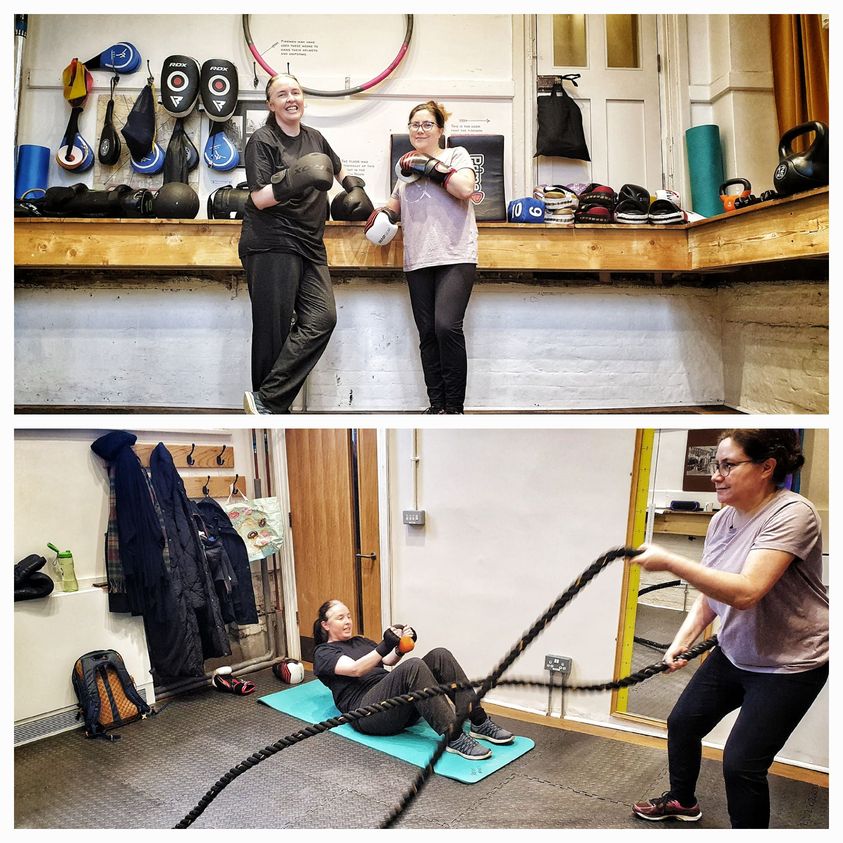 ---