News Article
Preview: SLT Summer Shorts
03 Aug 22
---
Curator Charlotte Benstead introduces this year's Summer Shorts, an evening of 10-minute plays showcasing new, original writing
Is there a theme running through this year's Shorts?
I love that the shorts are now an established part of the SLT calendar – so thanks to all those curators who came before Dave Hollander and me, and the original FEST team for introducing the format a few years ago. During lockdown (when we even managed short films rather than short plays as we couldn't access our theatre), we were fortunate enough to have had some funding to deliver some writing workshops that were well attended, and people were keen to keep going.
We always found having a steer or a theme helped focus the writers, so this year I wanted there to be a theme. I thought about it and decided on the BOTTLE. It's broad enough to have lots of scope and the writers didn't disappoint. The poster image is of course a bluebottle, so the clue is there!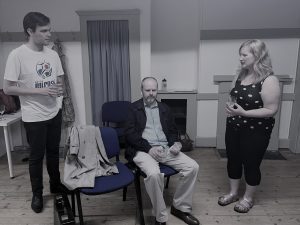 How did you go about selecting the plays?
We had 21 entries and they split into categories within the theme. We had a few genies, so have chosen one of those, and there were a couple based around courage, loss and alcoholism. We wanted to get a broad mix of styles and ensure there was a mix of opportunities for lots of actors; we wouldn't have been doing the format or the membership a favour if we had chosen all two-handers for men for example. So although we had to let down 10 writers (and thanks to them for all their hard work!), we think we have a good selection, and like a variety pack there should be something for everyone. Part of the fun will be asking people what their top three are in the bar afterwards!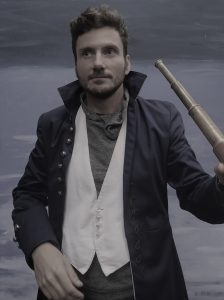 What do you think makes a good 10-minute play?
We were definitely looking for a conclusion in the action or a twist in the plot, so that was something I was after, as well as great, believable characters and zippy dialogue. It's also crucial not to have too complex a set with loads of props so that there are no cumbersome scene changes between plays, or the need for masses of sound and lighting effects. Directors have to work within a lighting set up that will work for everyone.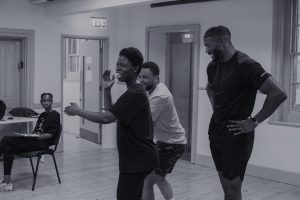 What are the challenges of putting a show like this together?
Everything in this format is a challenge. Selecting the pieces, finding the right directors, getting the shows cast and then the logistics of rehearsing 10 plays with over 25 actors is always going to be a challenge. Putting the shows in a running order that works in terms of style and pace and giving actors who have doubled up enough time to change is pretty much the last issue. I'm really looking forward to seeing the pieces off the page, and handing the baton over to the next curator, whoever that might be!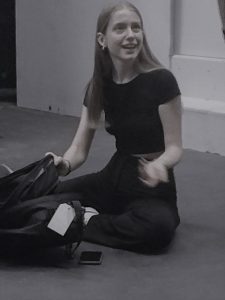 SLT Summer Shorts runs Wednesday 10 - Saturday 13 August at the SLT Fire Station
---