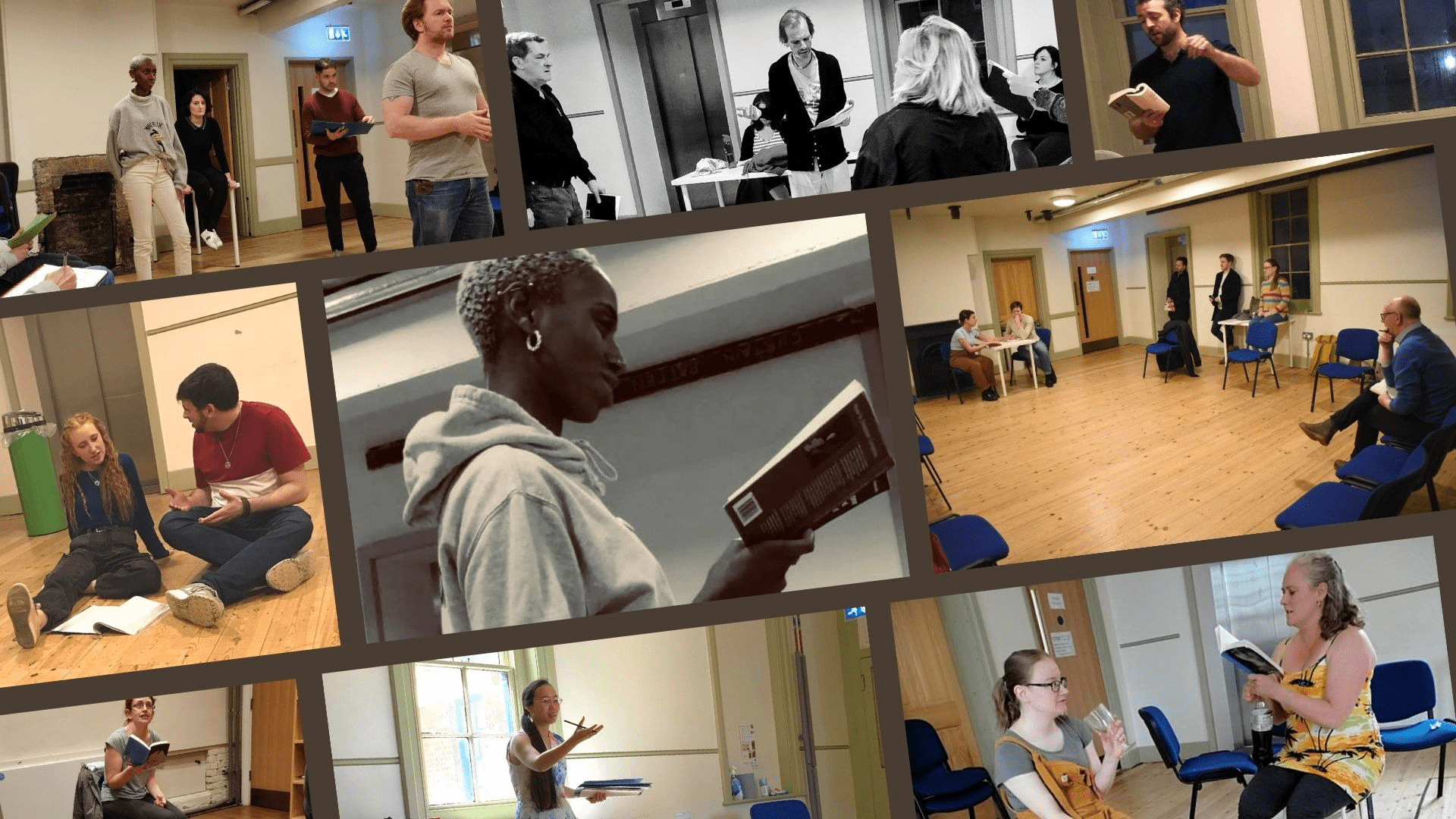 SLT Auditions - Frequently Asked Questions
Before you dive in and apply, here are a few FAQs so you know what to expect. Our upcoming auditions are listed below - if there's nothing coming up soon, do check back regularly as we put on around 20 shows a year!
Can anyone audition for SLT shows?

Yes - our auditions are free and open to all, whether you've acted before or not. We just ask that you contact the director and complete an audition form in advance to book your place (please don't just turn up on the day), and prepare any audition pieces as instructed. Only auditionees will be allowed into the audition room, unless you're in need of assistance or under the age of 18 (see below)

I'm under 18 - can I audition?
Yes, if the role is age-appropriate but you must contact the director in advance as you will need to be chaperoned throughout the audition (and subsequent rehearsals). The chaperone can be your parent or guardian.
Do you have to be an SLT member to audition?

No, but if you're cast in a show it's mandatory for you to take out Full Membership (concession rates and instalment plans are available) before the first rehearsals take place.

Find out more about membership
Does SLT pay people taking part in shows?

SLT is a non-professional theatre; you will be auditioning to take part in a show which is NOT paid work, nor can we refund your travel expenses, so you may want to consider carefully the journeys you will have to make to attend rehearsals and performances if you're cast - timing as well as cost!
What form do auditions take?

This will depend on the director and the play. Most auditions tend to be in groups, so that the director can see how would-be actors work together in a variety of scenes, but sometimes a director may wish to see auditionees individually. You'll be asked to email the director to book an audition slot and in order to receive audition pieces, and that gives you the opportunity to ask what form the audition will take.

When will I hear back from the director?

It will depend on how many people have auditioned, but if you impress the director at the first audition, you may be asked to attend a call-back a few days later. Rehearsals normally start within about 3 weeks of auditions, so it's not usually a lengthy process. If you've been unsuccessful, the director will normally try to let you know as soon as possible, but if you're not cast on your first attempt, please don't be afraid to try again if another play is of interest to you! Joining SLT and taking on a backstage or volunteer role is also a great way to get to know people and find out more upcoming opportunities.


Any auditions we have upcoming will be shown below. If you don't see any you can email our Theatre Committee to enquire.
Contact Theatre Committee
Auditions for The Funeral Director
By Iman Qureshi
The Funeral Director is set in 21st-century Britain and examines Islamic attitudes to same-sex relationships incisively and sensitively, considering issues of sexuality, gender and religion. Life as the director of a Muslim funeral parlour isn't always easy, but Ayesha has things sorted. She and Zeyd share everything: a marriage, a business, a future. Until Tom walks in to organise his boyfriend's funeral. A snap moral decision, informed by the values of Ayesha's communi...
Director: Jess Osorio
Performances: 22 - 26 Nov 2022
Cast Needed: 2 male, 2 female
Auditions: 21 Aug & 28 Aug 2022
Learn More