Ground Floor
Theatre Auditorium
Newly refurbished 'black box' theatre, with flexible seating for audiences of up to 100, and a professional theatrical sound and lighting system. This versatile performance space is occasionally available for external hire, subject to the approval of The South London Theatre Centre Ltd (SLT).
Theatre hire includes a dressing room, and we also offer on-site Wardrobe, Prop and Set hire. Additional facilities include projectors, smoke machines, microphones, and an optional Box Office ticketing system*.

Please contact us for detailed technical specifications, and for information on availability; the auditorium is in frequent use by SLT in the evenings, less so during Mon-Fri daytimes.

*Box Office ticketing system available by agreement with SLT
Room Details
Size: 10 x 11m (1370sq ft) including wing space
Fully accessible backstage toilet for cast and crew. Technical gallery is accessed by one flight of stairs. Dressing Room access via lift to 1st Floor.
Please contact us on bex@sltfirestation.org (or use the button below) for prices and to book a room:
Email Us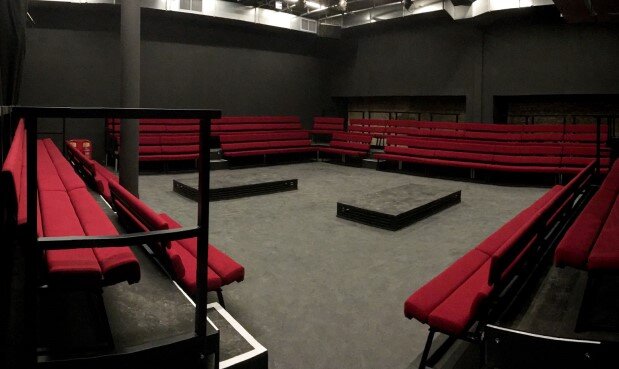 ---